Moom 100% Hair Remover - Testimonials
Moom 100% Natural Hair Remover Testimonials
"…The feed back from customers who are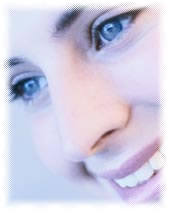 presently using MOOM have been that the instructions are clear, the product is almost painless, easy to clean, results are skin is
smooth, there is no redness or irritation afterwards…" Gail R.
"…Your product MOOM is both easy to use,
clean, virtually pain free and the results last
for 3 weeks…" Lisa C
"…Easy clean up and it does a great job on
your legs and bikini line. Why would anybody
ever use anything but MOOM???…" Yolanda B
"…I tried the amazing no heat waxes and then found MOOM. Simply
put, MOOM is the best hair remover I've ever used - and that's the most important feature! Looking forward to trying your other products…"
Natalie S.
"…I cannot get over how painless and soft my upper lip feels after the procedure. I'm going to tout to all…" Theresa F.
"…Thank you! No tears were shed and I am ready to throw my razor in the waste basket!…" Laura M.
"…I just tried your MOOM kit and was so thrilled with the results, it prompted me to write immediately…" Lynn S.
"…I very much enjoy your product MOOM. It's the ONLY hair removal product that doesn't irritate my sensitive skin…" Samantha C.
"…Found MOOM. What a result! Thank you MOOM®…" Sigrid B
"…I loved it! My legs are so soft!…" Connie B.
"… It's the best stuff around…" Fran D.