Nisim Finishing Conditioner
SKU:

NS-COND8

UPC:

MPN:

NS-FRCOND8

Weight:

0.30 KGS

Shipping:

Calculated at Checkout
Frequently bought together:
Description
The Nisim conditioners are specially formulated to complement the Nsim Shampoo and Extract. These conditioners will leave your hair feeling and looking healthier and vibrant. Conditioners serve to neutralise the effects of a shampoo, returning the hair to its original PH level. With different formulations for dry and oily hair, the Nisim conditioners are suitable for any hair type, even if you do not normally use a conditioner. Simply pick the conditioner that suits your hair type. The Nisim products are all formulated to work in conjunction with each other to combat hair loss and can assist with unsightly scalp problems like dandruff, psoriasis, flaky or itchy scalp.Like all Nisim products, the Nisim conditioners are suitable for use by both men and women and on colour treated hair.
Finishing Rinse Conditioner SULFATE FREE (for dry hair)
A thick, creamy conditioner designed to add maximum moisture to the hair shaft. This ultra rich, deep conditioner penetrates into the the roots of the hair and instantly improves the texture and overall appearance of dull, brittle and / or limp hair.
Spray Leave In Conditioner (for dry hair or extra conditioning
A great leave in conditioning agent. Very effective at bringing overly treated and damaged hair back to life. Doubles as a great detangler and anti-static spray. Perfect for dry brittle hair. This is a leave in conditioner which is not washed out.
Directions: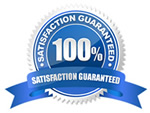 After shampooing, apply the conditioner and massage thoroughly into the hair. Comb through for even application. Leave on the hair for a few minutes then rinse well (note the Leave In Conditioner is the only conditioner in this range which is not washed out). Style and set as usual. If you are following the 3 step Nisim Program, the conditioner is applied in the following way:
Step 1: Shampoo with the Nisim shampoo for your hair type;
Step 2: Condition with the Nisim conditioner for your hair type;
Step 3: Towel dry your hair and apply Nisim Extract for your hair type.
Why Nisim?
Nisim Biofactors Hair Loss Range (For Men & Women)
Control Hair Loss & Regrow Hair Using Clinically Proven Natural Products With No Side Effects
Hair loss is unfortunately a common and often traumatic experience for men, women and children of all ages. There can be many causes of hair loss and an equal number of treatments that promise fantastic results, making it very difficult to choose the right treatment. The Nisim New Hair Biofactors hair loss range is a Canadian brand which is unique in that it is a non pharmaceutical brand which contains SAFE natural herbal based active ingredients which really do work to produce real results. With Nisim you don't have to put yourself and your family at risk using potentially hazardous drugs in order to regrow hair and control hair loss. There's no need to face surgical procedures to overcome baldness. Just try the Nisim New Hair Biofactors range.
3 Reasons to Choose Nisim Biofactors:
CLINICALLY PROVEN TO WORK
Nisim Newhair Biofactors was clinically tested through a longitudinal study with 148 male participants with varying degrees of baldness. First, the participants were photographed and initial hair counts were done in a 2.5cm circular section of the balding area. After 5 months of treatment with the herbal extract the same participants were once again photographed and hair counts were conducted on the same area as previously done. The results of this tests were exceptional. 85.7% of the participants had an increase in their terminal hair of 30% or greater and 40.8% of the study group has an increase of 100% or greater (i.e. doubling, tripling, or more). For the abstract and further details of this study, please refer to the article, "Making Headway", Medical Post. 1993: vol 29, pg 61.
SAFE TO USE

Nisim is the only non pharmaceutical hair loss range with has been clinically proven to work. While prescription products may be proven to work, they often come with shocking warnings about potential side effects. One such drug, Propecia, contains warnings about potential foetal abnormality, adverse sexual side effects and a reduction in semen production. Is this really a product you would even consider using?? As Nisim is not a pharmaceutical, prescription range, it does not contain any harsh chemical ingredients and is perfectly safe to use. Many Nisim users are surprised to find how mild but effective this range is. This is down to the largely natural and quality ingredients contained in the entire range. While many hair care products strip the hair of its natural goodness, Nisim actually feeds the hair with essential nutrients, while at the same time leaving it fantastically conditioned and healthy. For many, the Nisim hair care range, has also assisted in treating mild scalp conditions like dandruff and psoriasis on the head. We highly recommend using the Nisim shampoo not just as a treatment, but also as a regular shampoo. If you have any particular allergy to the largely natural ingredients contained in the Nisim range, please refer to the list of ingredients and consult with your herbalist / doctor before purchase.

GUARANTEED

There are very few hair loss ranges which are so confident in their own brand, that they offer a staunch 100% Money Back Guarantee. Nisim is proven to work and has a long history of very satisfied customers. Nisim are so confident in their products that they offer a 100% money back guarantee. You can try the Nisim products risk free knowing that we will refund your money if you are not satisfied for ANY reason. (For more information on our Money Back Guarantee, please read here)
With Nisim You'll benefit from:
Control of excessive hair loss in as little as 1 week.
Clinical proof of success in stopping baldness and regrowing hair.
Natural, Saw Palmetto as an active ingredient with no hazardous side effects
Excellent value packs.
There are 3 products in the Nisim Range: Shampoo Conditioner and Extract. Each product has 2 formulations as well as different sizes: (i) Normal to Dry and (ii) Normal to oily. Briefly, each product performs as follows:
Shampoo - Cleans hair and feeds the hair essential nutrients. This is the first step in controlling hair loss quickly and effectively
Conditioner- Neutralises the shampoo, leaving the hair soft and healthy
Extract - This is the most import step in returning your hair to its original state. The Extract is designed to maximise the natural growth cycle for your hair and is applied twice daily
All the Nisim products are , in our opinion, very pleasant to use as they do not contain harsh / strong chemical smells or ingredients. This may be one of the best and most effective hair care ranges you will ever use!
Please refer to individual product listings for further information on each product.
Clinical Study
New Hair Biofactors Clinical Study Details
A Clinical Study on New Hair Biofactors
Performed by:
A.J. Farmilo, Ph.D.
M.A. Stratis, R.T.
H.L. Minuk, M.D. F.R.C.P.(C) A.B.I.M
Summary
One-hundred and forty-eight participants with varying degrees of male pattern baldness (androgenic alopecia) participated in an open-ended study using an all natural compound solution to determine the effects of hair regrowth.
The participants were photographed and initial hair counts were done in a 2.5 cm diameter area of their balding scalp. After five months of treatment, the participants were re-photographed and hair counts were done on the same 2.5 cm diameter area of the scalp. The results indicate that 85.7% of the men in the study had an increase in their terminal hairs of 30% or greater. When evaluating the percent increase more closely, we find that we can break the data down into three separate groups:
Significant regrowth
Moderate regrowth
No change
Showing significant regrowth was 40.8% of the study group and had an increase of 100% or greater (doubling, tripling, or more) of terminal hairs counted on their five month post-treatment photo as compared to their initial pre-treatment photo. Of this group, the highest increase of hairs was 472%, and the lowest increase was 102% with the mean at 193.7% increase of hairs.
The group of men showing moderate regrowth, which we classed as 30%-100% increase in terminal hair regrowth, was 44.9% of the study group. The mean increase of that group was a 61.5% increase of hair regrowth.
The remainder of the group, classed as no change, was 14.3% of the study group, with an average of 6.7% increase in regrowth.
Participants were told to use at least one bottle per month (five bottles in five months) but were allowed to use more if desired. We did not see any significant advantage to using more than one bottle per month. Our conclusion is that the stimulatory effect of the compound is achieved at the use rate of one bottle per month.
The age range of the participants in the ability to regrow hair was not a factor. The range of the participants in this study was 24-68 years old, with the average age being 38.7 years.
In summary, this study concludes that the natural herbal extract solution has a stimulatory effect on hair growth for at least 8 out of 10 men with androgenic alopecia (balding). The earlier stages of balding appear to respond to a higher degree, but significant improvement was seen in participants at all stages of baldness. There appears to be an optimum rate of use of the product, and age does not seem to be a factor in response.
Introduction
Hair performs no vital function relative to the medical well being of humans. Yet the psycho-social implications can never be underestimated. Scalp hair can be the crowning glory for the femininity of women and a potent symbol of masculinity and security in men.
Reversal of male pattern baldness in men has for centuries eluded science and medicine. Minoxidil (commonly known as Rogaine) and Diazoxide have shown in past studies to reverse balding in men, although in only small percentages of the patients studied.
This study demonstrated the safety and efficacy of a natural compound solution to stimulate hair growth. The solution is coupled with a treatment regimen which includes scalp cleansing and proper scalp massaging.
Patients and Methods
One hundred and sixty four males with male pattern baldness from the greater Toronto area were studied at the hair clinic. After informed consent and observing past medical histories and years of balding, the men were selected. Patients that were using any form corticosteroids, cytotoxic agents, or any other form of hair regrowth agent like minoxidil were excluded from the study.
It was decided to run an open-ended study. All men were instructed and shown very carefully how to use the specially formulated scalp cleanser and all natural compound solution. Once this was handled, all the men were photographed with a high resolution Minolta "instant pro" camera. The room was brightly illuminated for close examination of the scalp and individual hairs. The camera was positioned exactly 25 cm from the balding or thinning areas with frontal, top, and rear pictures taken as needed. The participants were asked to wait for the picture to develop and sign their respective photos.
* Administration and Dosage
The all natural compound solution was supplied at no charge to the participants. Each person received 250 ml of the alcohol based all natural compound solution along with 250 ml of a specially formulated deep scalp cleanser. They were all individually and carefully instructed on the proper usage of both the scalp cleanser and the all natural compound solution.
* Evaluation and Assessment Grading
The photos taken prior to the treatment were closely evaluated. Before the treatment was initiated, a 2.5 cm circle in diameter was drawn in the balding area, always very near the border of the area demonstrating the most significant hair loss. Initial hair counts were done using a 4X magnifying lens mounted on a circular fluorescent lamp. Independent counts were made by two of us (MS and AJF), times 2, and the average of the two counters was used for statistical purposes. The hairs in the 2.5 cm area were counted, including hairs on the circular boundary. The final counts on the participants were done after five (5) months on the treatment program. The same criteria from the initial photograph was used to determine the exact location of the 2.5 cm area on the scalp and the same procedure was used to count hair roots within and on the boundary of the inscribed circular area.
At the conclusion of the five (5) month treatment program, the photos were graded under the following categories: A zero (0) grading was given to the photos that revealed no change from their initial pre-treatment photo. A grading of one (1) was given to the participants with moderate regrowth of hair from their respective original photos. And a grading of two (2) was assigned to the men with a significant regrowth of hair from their original photos.
Results
Of the one-hundred and sixty-four participants starting the study, eleven were eliminated because of their repeated absence from photo sessions and failure to use the product. Four were eliminated due to their irregular use of both the scalp cleanser and the all natural compound solution, and one person was discontinued because he relocated to another country. The remainder of the 148 participants applied the all natural compound solution at least twice daily for the five months as required for this study.
The regrowth of hair was first noticed on some participants as early as two months into the treatment. By the third month, a substantial number of men demonstrated moderate regrowth; both fine vellus hairs (peach fuzz) and darker pigmented intermediate and terminal hairs were observed. It is noteworthy to mention that the fine vellus hairs, although visible to the naked eye, were not detectable by the photos. Thus all of our quantitative and qualitative assessments were made from any intermediate and/or terminal hairs.
* Criteria for Analysis of Response to All Natural Compound Solution
The following parameters were used to classify the magnitude of hair regrowth: Subjects with less than a 30% increase in intermediate and/or terminal hairs were counted as no change. The moderate improvement group we determined were the men that showed an increase of final hair counts of greater than 30% and up to a 100% increases of terminal hairs, in their five month photos as compared to their original photos. The last group we identified was the significant increase group. This group showed the best improvement of all the men in the study, and we included those with hair count increases of 100% or greater.
* Response of the All Natural Compound Solution on Baldness
Although the qualitative and quantitative assessments were done independently, there was a strong correlation between the two groups. Overall, 88% of the qualitative group showed some degree of improvement. Of the group studied quantitatively, 85.7% showed a degree of regrowth (within 95% confidence limits). With the qualitative group, 6 of 50 men were categorized as having no change (category 0), representing 12% of the total. In the quantitative group (98 participants), 14 men, or 14.3% did not show any increase in hair counts. The average hair count increase for this group was 6.7%. So most subjects in this group did regrow some hair, but not a noticeable amount.
The moderately improved qualitative group (category 1) consisted of 16 participants, or 32%. In the quantitatively studied group, 44 of 98 men fell into the range of +30% to +100%. This represents 44.9% of the men. The range of increase was 32% to 98%, with the mean at 61.5% The participants showing significant regrowth in the qualitative group (category 2) were 28 of 50, or 56%. In the quantitatively studied group, the number of men with significant regrowth (greater than 100%) was 40 of 98, or 40.8%. These men had hair count increases of 100% or more. The range of hair count increases was 102% to 472%, with a mean increase of 194%. The photograph of these men and women showed significant cosmetic changes which correlates very well with our quantitative findings.
* Pattern of Hair Regrowth
From the photos taken monthly during the course of the study, a pattern of regrowth was observed in those participants who demonstrated a significant increase in hair counts over the five months. The first countable hairs were seen after 10-12 weeks of treatment and were first detected on the crown or vertex of the head. Following further treatment, hair was then observed regrowing in the margin of fringe of the thinning or balding areas of the scalp. Hair regrowth in the fronto-temporal region of the scalp was noted after 16-20 weeks of treatment, and this region appeared to be the most resistant to regrowth to date.
* Correlation of Response with Age
The average age of the 176 participants was 38.7 years. The mean ages for their respective groups were as follows: The no change group was 41.8 years. The moderate group was 36.7 years. And the significant group was 38.5 years. The youngest participant in the study was 24 years old, and the oldest participant was 68. There was no correlation between age and response to the treatment.
Discussion
This open-ended study has demonstrated the hair regrowth response of 148 men who have been treated with an all natural compound solution applied topically to balding or thinning regions of the scalp. The treatment program included regular scalp cleansing with a natural extract scalp cleanser and application of at least 5-10 ml of the all natural compound solution at least twice daily. The data showed that hair counts increased significantly for approximately 85% of the participants in the five month period.
The study methodology implies that the results obtained relate not only to the all natural compound solution used in the treatment, but also the overall treatment regimen. From previous minoxidil (Rogaine) papers, it was determined by them that a reasonable expectation for a "placebo-type" effect was a 10-15% increase in hair counts. Thus, by setting the cut-off in this study for moderate regrowth at a 30% increase, any increase due to a "placebo-type" effect is discounted.
An attempt was made to correlate the response (either no change, moderate change, or significant change) with a number of factors. None of the factors studied gave a strong correlation, although there were some trends noted. The number of years of balding or thinning hair did not appear to have any correlation with the final results. However, it should be noted that the number of years thinning was a number given by the participants, and could not be verified accurately. Thus it is a subject of assessment and may not be very reliable. To help balance this uncertainty, the results were grouped. Regardless of the groupings used, there was no grouping which demonstrated a significant correlation with results.
In terms of hair regrowth, this all natural compound solution appears to be more effective than minoxidil (Rogaine) and has no known side effects. A study by Alanis showed that a 2% minoxidil preparation applied topically increased hair counts by about 24% after 20 weeks. This study showed an increase of 89% in the same time period. Because of the differences in locating the measured regions of the scalp, these results are not directly comparable, but in a population study, Alanis's results showed that 34-46 out of 83 participants (48%) had no growth after 24 weeks, whereas our results show only 14 out of 98 (14%) had no growth after 20 weeks. Thus, our conclusion is that this product does stimulate regrowth of hair in cases of androgenic alopecia (balding), and that over 85% of men will respond favorably to the treatment.

Figure 3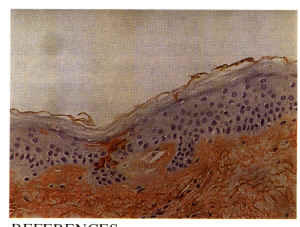 Figure 4
Figure 3 - Photomicrograph of a scalp biopsy demonstrating the immunohistochemical localization of DHT (dyed red) in the epidermal layer of the scalp.
Figure 4 - Photomicrograph of the same scalp after treatment.
Show me the New Biofactors Hairloss Range
Questions
Nisim F.A.Q
If a clean scalp is not maintained sweat and excess sebum will clog the hair follicles.
Research has proven that Dihydrotestosterone (DHT) is the major cause of hair loss.
Dihydrotestosterone is the resulting product of direct contact between the enzyme 5-alpha-reductase found in the skin and the scalp with the hormone testosterone. Dihydrotestosterone binds to receptors sites on the scalp and hair follicles and interrupts and interacts with the normal chain of events involved in continual hair growth.
D.H.T. takes over the receptor cell (the cells on the hair follicle that bind to DHT) and sends false signals to the functioning cells responsible for proper hair growth.
Organic enzymes and essential amino acids in the extract help feed and nourish weak and thinning hair. The herbal actives reduce the amount of DHT.
No. Men usually lose hair first in the temporal area, second in the crown and third in the vertex or top of the scalp. This is due to the concentration of sweat glands that carry DHT in these areas. Women on the other hand generally thin in a diffuse manner.
No. Any regrowth will occur in the opposite manner of the hair loss. In other words the hair that is lost last will be the first to regrow.
When used as directed Nisim NewHair Biofactors has been clinically proven to be effective in over 85% of those tested.
Yes. Nisim's products have passed rigorous health and safety tests. All the actives in the formulas are herbal, organic ingredients. There are NO harmful side effects.
The deep cleansing scalp shampoo removes unwanted oils, sweat, dirt and excess sebum, as well as neutralizing surface DHT. The stimulating extracts penetrate further into the scalp to neutralize DHT in the scalp thereby creating a healthy scalp environment needed for hair growth.
It should be applied 2-3 times daily. Make sure to massage the extract into the scalp - DO NOT RUB. Massaging is done by applying the fingertips to the scalp and applying pressure then moving the scalp without sliding the fingertips across the scalp.
No, it is not necessary but we do recommend that the Nisim conditioners be used with the shampoo and stimulating extracts to ensure that there are no neutralizing or other side effects to the actives in the shampoo or extract.
No. The stimulating extract should be used until the desired results have been achieved, typically within 18 - 24 months. Suspending use of the hair stimulating extract will not cause hair loss to resume. In order to maintain existing hair, it is necessary to continue use of the shampoo.
Yes. It is necessary to follow all manufacturers directions and procedures, allowing the proper amount of time between chemical treatment and shampoo/extract application.
Wash once per day but wash, rinse and then wash and rinse again (in the same shower).
Yes, the results to date are extremely positive in both cases. The shampoo alone will help to bring the excessive hair loss under control. The stimulating extract will help to restore the lost hair.
Nisim products have been very effective in stimulating hair growth in the patchy areas caused by Alopecia Areata. Nisim is not recommended as being effective for other forms of Alopecia such as Totalis and Universalis.
Yes, Nisim shampoos have proven very effective in controlling and reducing minor scalp disorders such as itching, dandruff, etc.
Although no study results are available, anecdotal results indicate very positive results in maintaining the hair for as long as possible and promoting an accelerated rate of regrowth for similar quality hair as was lost during chemotherapy treatment.
The shampoo can be used as a stand alone product and is guaranteed to control excessive hair loss within a week.
The product line is the most effective on the market, with a clinically proven success rate of 85.7%.
Nisim provides documentation as to the efficacy of the product and it's mode of action (how and why it works).
Nisim is the only non-pharmaceutical product proven to neutralize DHT on the scalp.
Sodium Laureth Sulfate Misconception: There is widespread misinformation that has lead many consumers to be worried that any shampoo containing Sodium Laureth Sulfate may actually be harmful or harsh. Here are the plain truth facts regarding both Sodium Lauryl Sulfate and Sodium Laureth Sulfate:
Contrary to the rumour, Sodium Lauryl Sulfate (SLS) and Sodium Laureth Sulfate (SLES) are NOT the same! SLS is a medium to strong surfactant (surface active agent or detergent) which used alone or in high concentrations, can be irritating to skin. SLES is often used instead of or in conjunction with SLS. SLES is a surfactant with a different chemical structure to SLS. Furthermore, it is considered to be a mild to medium strength cleanser.
SLS has been safely used for over 50 years and is approved by the FDA for use in cosmetics, supplements and in certain food applications. The Cosmetics Toiletries and Fragrance Association (CTFA), which serves as the cosmetic industry advisory group to the FDA, has found no evidence that either SLS or SLES is harmful. The American Cancer Society and the Cosmetic Ingredient Review have also published official statements regarding the safety of SLS, refuting any claims to the contrary.
Because SLS is a very effective detergent, it can be used in many applications. However, the concentration and formulation of SLS that goes into toothpaste is much different than that of any industrial strength product not intended for human consumption or contact. Manufacturers must follow the manufacturing guidelines set by FDA relevant to the intended use of the product. Because SLS and SLES have been safely used in numerous products in many different categories of skin care, cosmetics, pharmaceuticals, and foods, you can be confident that both ingredients are indeed safe and effective.
Ingredients
Nisim NewHair Biofactors Ingredients

Nisim Finishing Rinse Conditioner

Benefit/Use

Aqua

Water

Cetyl Alcohol

A Fatty Alcohol/Emulsifier

Cetearyl Alcohol

Thickening Agent

PEG-40 Hydrogenated Castor Oil

Emulsifying/Sloubilizing Agent

Polyquaternium-7

Anti Static Agent

Stearalkonium Chloride

Anti Static Agent

Propylene Glycol

Skin Protectant / Moisturizing

Tocopherol

Antioxident/Vitamin

Inositol

Part of the Vitamin B complex found in leaves and seeds of most plants. Required for healthy hair, skin and for general cellular growth

Panthenol

Part of Vitamin B complex helping oxidize fatty acids and proteins

Equesetum Arvense

Conditioning Agent

Panax Ginsing

Conditioning Agent

Chamomilla Recutita

Emolliant/ Antioxident

Rosmarinus Officinalis

Antioxident/Skin Conditioning

Cystine

Sulfur containing amino acid important in metabolism

Cysteine

Sulfur containing amino acid found in many proteins and important in metabolism

Methionine

An essential Amino Acid, containing sulfur

Parfum

Fragrance

Methylparaben

Preservative

Propylparaben

Preservative

Ci 19140 (yellow #5)

Color

CI 17200 (Red #33)

Color
Scalp Treatment
Nisim Biofactors - As a Treatment for Scalp Disorders
The Nisim NewHair Biofactors Line of Shampoos/Conditioners/Hair and Scalp Extracts have been extremely effective in helping to address a number of skin and scalp disorders such as Psoriasis, Alopecia Areata, Dandruff / itchy scalp, and even cradle cap (click on the photo on the right for more information). It is important to note that the entire product line is formulated to be safe for all types of hair and colour and chemically treated hair. All active ingredients are herbal / organic origin and completely drug free.
With over 17 years in business and millions of bottles sold worldwide, Nisim have a huge number of satisfied, regular users who successfully reduce, control and in many instances eliminate the terrible effects of the aforementioned skin and scalp diseases and disorders.

View Psoriasis Article
Alopecia Areata
Alopecia areata is a condition affecting humans, in which hair is lost from areas of the body, usually from the scalp. Because it causes bald spots on the scalp, especially in the first stages, it is sometimes called spot baldness.
Treatment:
The majority of Nisim users suffering from this form of Alopecia have found that not only do the patchy, bald areas quickly regrow but they also enjoy a dramatically reduced period of re-occurance or spreading, if at all. Using the Shampoo and Stimulating Scalp Extract together is essential in providing maximum benefits and results. The Normal to Oily Shampoo and the Original Formula Extract combine to provide the best results when dealing with the effects of Alopecia Areata. The beauty of this program is that the user need not submit to the affects of Cortisone or Steroid shots/creams.
Psoriasis/Eczema
Psoriasis is a disease which affects the skin and joints. It commonly causes red scaly patches to appear on the skin. The scaly patches caused by psoriasis, called psoriatic plaques, are areas of inflamation and excessive skin production. Skin rapidly accumulates at these sites and takes a silvery-white appearance. Plaques frequently occur on the skin of the elbows and knees, but can affect any area including the scalp and genitals.
The disorder is a chronic recurring condition which varies in severity from minor localised patches to complete body coverage. Fingernails and toenails are frequently affected (psoriatic nail dystrophy) - and can be seen as an isolated finding. Psoriasis can also cause inflammation of the joints, which is known as psoriatic arthritis. 10- 15% of people with psoriasis have psoriatic arthritis.
The cause of psoriasis is not known, but it is believed to have a genetic component. Several factors are thought to aggravate psoriasis. These include stress, excessive alcohol and smoking Individuals with psoriasis may suffer from depression. As such, quality of life is an important factor in evaluating the severity of the disease.
Eczema is a form of dermatitis or inflamation of the upper layers of the skin. The term eczema is broadly applied to a range of persistent skin conditions. These include dryness and recurring skin rashes which are characterized by one or more of these symptoms: redness, skin edema, itching and dryness, crusting, flaking, blistering, cracking, oozing, or bleeding. Areas of temporary skin discoloration may appear and are sometimes due to healed lesions, although scarring is rare.
Treatment
A tremendous number of Psoriasis sufferers, have been literally washing away the effects of Psoriasis. It is as simple as using the Normal to Dry Shampoo as a body wash. The unique formulation allows for Deep Cleansing and Reparative Actions wherever topically applied. If you have the condition on your scalp use the Normal to Dry Shampoo wash rinse and repeat. Some people have reported faster results using the Hair and Scalp Gel Extract as well. The Extract is applied 2 times each day massaging into the scalp. If you experience any redness or irritation occurs discontinue use. Note, in our experience this treatment only helps with the dryness cracking related to eczema. In very severe cases we have heard of people having excellent results using the shampoo only (no water). Massaging the shampoo in leaving it to sit for a few minutes then rinsing off. Followed by a normal shampoo wash and rinse.
Dandruff/Itchy Scalp
Treatment
The most common way of treating and controlling dandruff is to use medicated shampoos containg actives such as Tar or Selenium Sulfide. Nisim Shampoos provide a non medicated approach that rivals the effects of the others, simply by following the Double Wash and Rinse regiment. Nisim Deep Cleansing Shampoos are very effective at helping to remove the excess accumulation of dead skin cells that gather and form the visible flakes. It is important to be very thorough with the rinse portion of the procedure to help ensure complete removal of the undesired accumulation of flakes. A gradual and steady decrease in noticeable flakes should be easily observed. A clean scalp will also help to minimize the occurance of scalp itchiness. One may go further in helping to combat dry, itchy scalp conditions by using the Hair and Scalp Gel Extract as directed. We suggest the Normal to Dry Shampoo Should you have an oily scalp use the Normal to Oily Shampoo.
Cradle Cap
Cradle Cap (infantile or neonatal seborrhoeic dermatitis, also known as crusta lactea, milk crust, honeycomb disease) is a yellowish, patchy, greasy, scaly and crusty skin rash that occurs on the scalp of recently born babies. It is usually not itchy, and does not bother the baby. Cradle cap most commonly begins sometime in the first 3 months. The rash is often prominent around the ear, the eyebrows or the eyelids. It may appear in other locations as well, where it is called seborrhoeic dermatitis rather than cradle cap. Some countries use the term pityriasis capitis for cradle cap. It is extremely common, with about half of all babies affected.
Treatment
The Shampoos allow for a gentle yet effective, exfoliating cleansing of the Scalp. Absolutely mild enough for infants yet effective in eliminating the condition. It is suggested that the Normal to Dry Shampoo be used. Use just like you would a baby shampoo. If you experience any redness or irritation occurs discontinue use.
We strongly suggest you refrain from using styling products on your hair or scalp if you have any of these issues. Nisim manufacture a styling product range (Kerte) specifically designed to be good for the hair. The only product of its kind on the market.
View All
Close
1 Review
Sodium free shampoo and conditioner

Excellent for keeping your hair on your head. Far far better than all the petroleum-based stuff that tends to make it fall out!2
View All
Close