Pure Organic Cotton Reusable Mask for Children
SKU:

UPC:

MPN:

Weight:

0.12 KGS

Shipping:

Calculated at Checkout
Frequently bought together:
Description
SIZES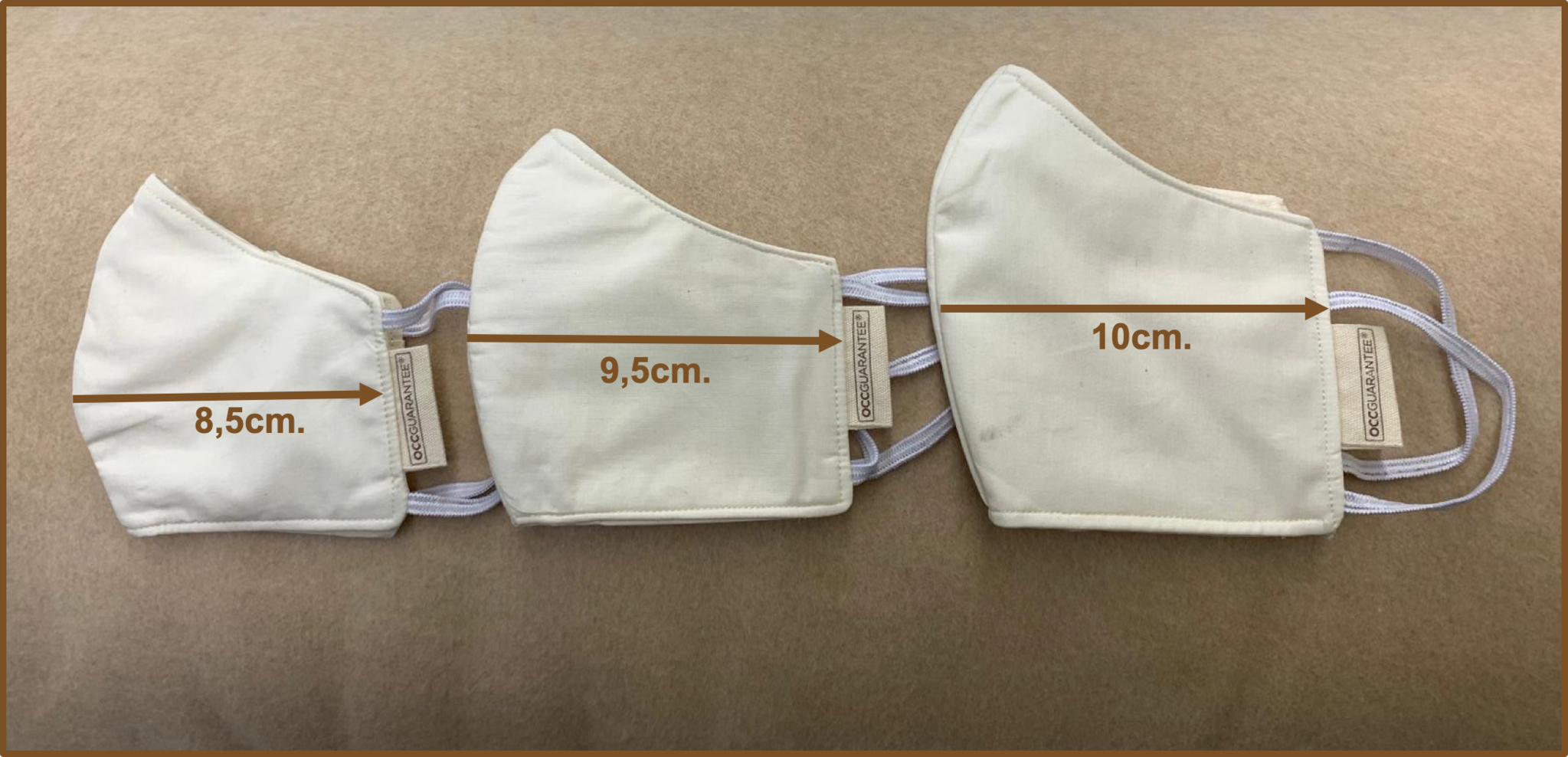 Designed for long-term use. Made with waterproof fabric to prevent the transfer of particles.
This 100% Pure Organic Cotton Double-sided mask is made of organic cotton with a high yarn density to maximise protection. The Organic Cotton fabric has a soft touch, respectful to the skin and free of dyes and chemicals.
The waterproof synthetic inner lay eliminates the possibility that the wet particles we generate transfer to the exterior as well as those from the exterior to the interior. This fabric has the particularity of allowing the steam generated by the user to be evacuated and retaining the wet particles.
Cotton is not considered an optimal fabric for protection against COVID19 due to its ability to retain moisture. However, with the interior waterproof fabric of this model we offer real protection against contagion to third parties.
All the components of this model are sourced and handmade in Europe.
Reuse:
Can be washed in a washing machine with detergent at 60º. Estimated durability: More than 100 washes
Sustainability:
Given the current situation, in which millions of disposable masks are consumed daily, it seemed to us of an immediate necessity to manufacture reusable masks that can be washed and disinfected at home and that are respectful to the skin, with zero chemicals. If an organic and sustainable life is important to you in your daily life, please consider organic cotton masks that are toxic-free since they are in contact with very sensitive parts of our body such as the nose, mouth and eyes.
Our Organic Cotton
100% true Natural Organic Cotton. The cotton is totally pure, free from dyes, toxic chemicals and carcinogens. In addition, we practice fair trade which means the farmers earn a fair wage so the cotton is kind to your skin and the environment.
ATTENTION:
This mask is not approved by any established regulations.
This product is not PPE (Personal Protective Equipment) and is not suitable for sanitary use.
Mask designed for emergency's use not longer than 1 hour.
The user breathes through the sides and not through the fabric.

While this article minimises contagion to third parties, it does not represents itself as protection against the contagion of COVID19.
View All
Close